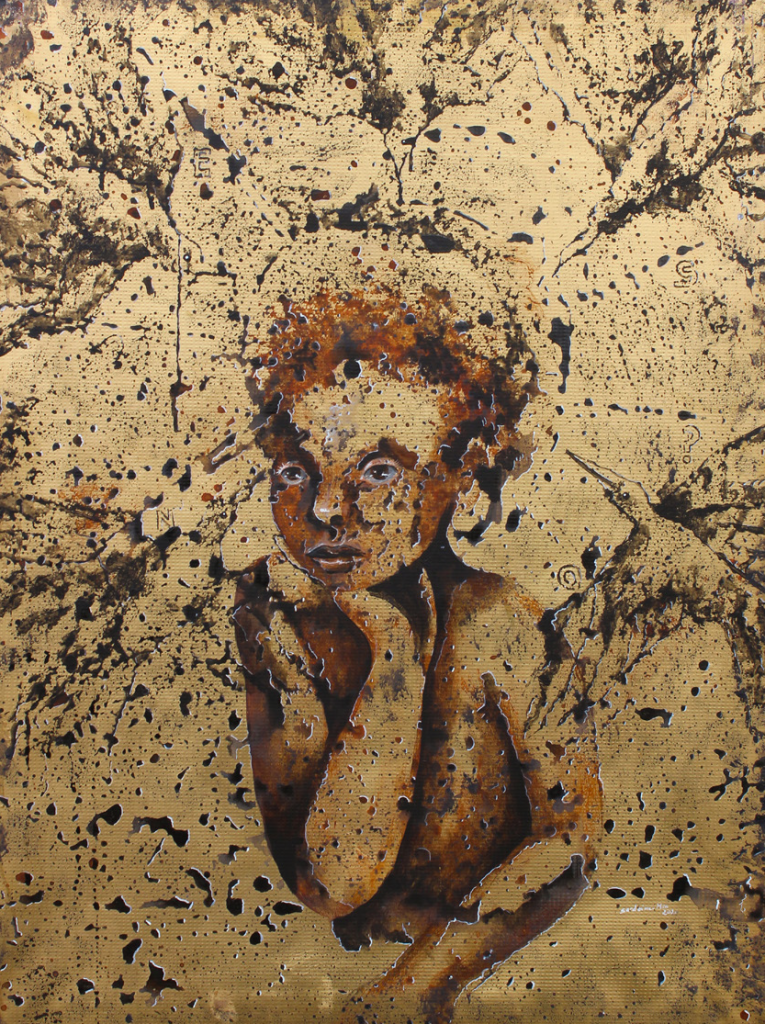 Inspired by cracked stone and tree bark patterns for the texture of my paintings, I am in love with meticulous and detailed work that offers the eloquence of a good balance between cool and aggressive.
I got into contemporary art in 2016. And since then I have been looking for direct experiments with specific materials, exploring their limits and incorporating these challenges and transformations into my work.
In my work, I index the disappearance of a world, question it, and reveal it in a part of truth inspired by the questions that are essential to me.
The « RENCONTRES » Series
In this exclusive NFT Series, each piece present people met at different times and places.
It's also an incredible artistic collaboration with Daïm Al Yad, its deconstruction and reconstruction by swarming squares, an algorithmic technique with a geometric aesthethic that contrasts strikingly with my uniquely organic style.