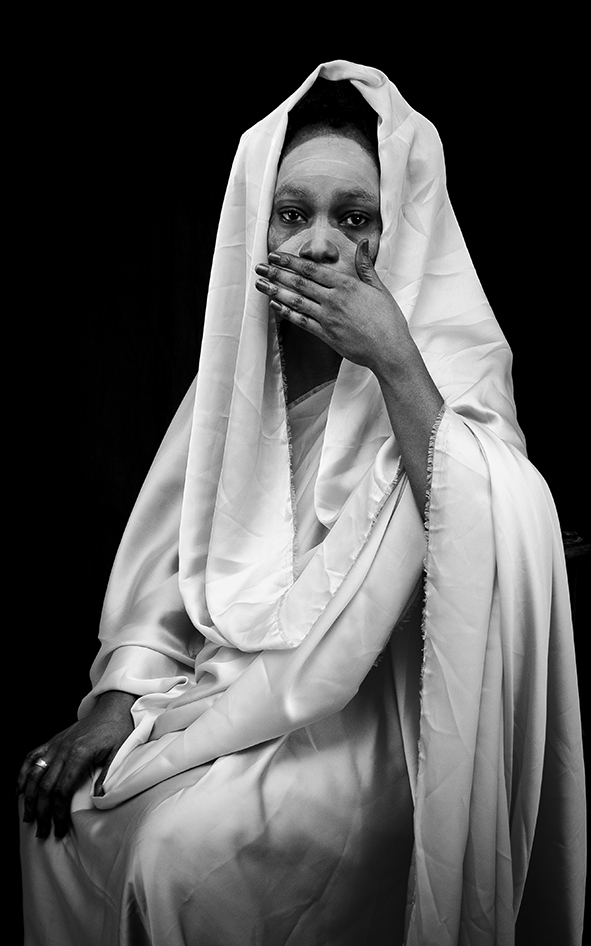 « Mauritanian of a Cape-Verdean mother and a Soninke father, I claim my multicultural heritage. After studying graphic design and video in Dakar, I am following in the footsteps of my great-uncle Julien Lopez among the early studio photographers in St. Louis (founder of the Studio Artista in the 1960s).
For me, photography is writing with light. It's a way to express a point of view and also a duty to create an archive so that future generations can witness times past »
The « HUmanity SILENCE » Series
Each exclusive NFT is rooted in the history of souls, of the world and its eternal consciousnesses.
It is the silence of a Humanity that suffocates but slowly frees itself. This history that we may never tell you… The history of civilizations and peoples, the history of immeasurable infinities, the history of encounters in the infinitely deep… Without borders… This silence is rustling with words.